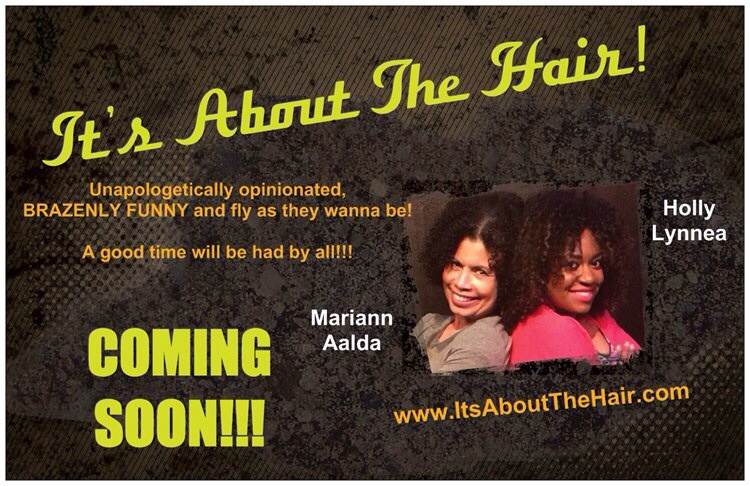 Mariann Aalda and Holly Lynnea met in 2011...the only two women in Dan Telfer's standup comedy class at Chicago's Second City. Incidentally, they were also the only two African-Americans...and by their estimation, the only two over the age of 30. Their bond was immediate and lasting.
When class was over, Aalda moved to New York City to workshop her solo show, Occupy Your Vagina! at Dixon Place, an award-winning incubator for cutting-edge theater and performance art; Holly hit the road, honing her standup skills in comedy clubs and festivals across the US and Canada.
The two met up again in 2016, at the Chicago Women's Funny Festival. Since they'd last seen each other, both women had stopped straightening their hair. While posing for a picture together, Holly quipped: "It's about the hair!" And thus their show was born.
Reflecting on old times and chatting about world (and personal) affairs, the women realized that their hair was more than just a fashion statement or simply a reflection of their personal styles, it was an assertion of their mindsets: unbridled, untamed, unadulterated, unruly and undeniable.
In this 60-minute show, each woman takes the stage for 30 minutes...but they take no prisoners. Instead, they SLAY...with their winning smiles, winsome ways and wicked, wicked wits.